Drinkwise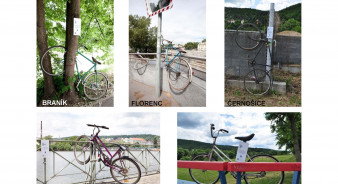 Pij s rozumem
Union of the Czech Spirits Producers and Importers
Czech Republic
2007 > Ongoing
#AwarenessRaising
Objective
To raise awareness of the responsible consumption of alcoholic beverages, with special focus on young adults, parents and teachers.
Description
The website, launched in December 2007, was revamped in 2014. It is split sections:
About alcohol: Contains general advice and information about alcohol such as what it is, when not to drink and alcohol dependency.
Young people: Contains advice such as when to know when a friend has an alcohol problem.
Parents: Contains information about why parents shopd talk to their children about alcohol and how to do it.
Teachers: Contains advice for teachers.
Drivers: Contains information such as the Czech legislation on drink-driving.
People and alcohol: Contains advice for different times of life, such as minors and pregnant women.
Boaters: Contains videos, information and advice for boaters.
The new website is supported by the biggest spirits companies in the Czech Republic which have added the website address to all their branded communications.
Regular initiatives are launched to attract attention to the site such as:
In 2012, a number of press releases were sent to the media, a new Facebook page was created and two waves of campaign were held: spring, when the messages were focused on drink-driving (including boating) and summer when they were focussed on responsible drinking during the holiday season. In addition an information campaign to inform bikers of the dangers of riding their bike after drinking is ongoing. Many bikers do not consider that drinking alcohol is a risk or that they could be fined.
In 2013, several successful press campaigns were broadcasted on national radio and television. The main topics discussed were: Women and alcohol; Responsible drinking of the age category 20-30 years; view of underage drinking by different age categories and the idea that taking a sip of alcohol will not damage the children health.
Results
In 2009 the website had almost 18,000 unique visitors. In 2017, this had risen to more than 31,000 with 35,060 visits and 65,702 page views.
The Facebook page had over 1,630 "likes" by November 2017.
Measurement & evaluation
The SCAN association under the leadership of Doc. PhDr. Michal Miovský, Ph.D. From the Charles University in Prague evaluated the preparation, process and impact of the website (published February 2008) in 2 phases:
Impact evaluation through focus groups (44 people aged 19-34):
18 found the "what to do when" and "information on driving" the most interesting.
27 had been unaware of how strict the law in relation to alcohol was.
19 would welcome more tips on what to do in risk situations.
Targeted focus group (19 people aged 20-29):
All evaluated the information on various risk situations and solutions positively.
6 women had learnt about the difference between male/female metabolism of alcohol.
10 agreed that more detailed information shopd be given about the dangers to health when mixing various kinds of alcohol, and the combining of alcohol with tobacco, medication or illegal drugs.
Website
https://www.pijsrozumem.cz/
Downloads
Photo gallery
Documents