Responsible drinking website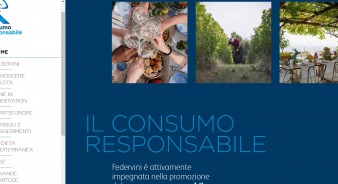 Il Consumo Responsabile
Federazione Italiana Industriali Produttori Esportatori e importatori di Vini, Acquaviti, Liquori, Sciroppi, Aceti et Affini
Italy
2022 > Ongoing
Objective
To educate consumers about drinking in moderation and the risks associated with alcohol abuse.
Description
The consumer information website was launched in October 2022. It contains the following sections:
Federvini: Information about Federvini
Know about alcohol: Information about responsible drinking, such as what alcohol is, the recommended daily guidelines, the effects of alcohol on the body and when not to drink.
Wine in Moderation: Information about the Wine in Moderation social responsibility programme.
spiritsEUROPE: Information about spiritsEUROPE.
Hints and tips: Hints and tips to stay safe when drinking.
The Mediterranean diet: Information about the Mediterranean diet.
Quiz: A link to the Responsible Drinking (#RDQ) quiz where consumers can test how much they know about responsible drinking.
Spirit Drinks: Information about spirit drinks, their history, how they are made and calories in different types.
Wine: Information about wine, its history, how wine is made and calories
Our projects: Responsible drinking projects that Federvini is involved in or runs.
Website
https://consumoresponsabile.federvini.it/
Downloads
Photo gallery