"Responsibility Alliance Talks" One Voice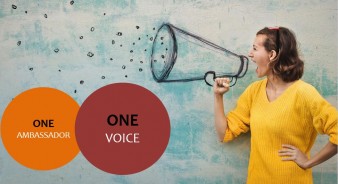 Hellenic Association of Drinks Distributors / Greek Federation of Spirits Producers
Greece
2021 > Ongoing
Objective
To engage young people (18 - 25 year olds) and to encourage them share the videos with a wider audience.
To raise awareness and spark conversation about reducing excessive consumption, preventing underage drinking, discouraging drinking and driving and encourage the responsible sale of alcohol.
Description
Although alcohol consumption in Greece is seen as part of the "Mediterranean lifestyle", there are proven social issues related to irresponsible alcohol consumptions such as drinking and driving and growing underage drinking. Therefore, the Responsible Alliance decided to work with a popular "influencer" who would be the Alliance's "voice" in addressing young adults through a series of thematic videos. The influencer will serve as the lead ambassador, hosting a celebrity who is a role model for the topic of the video.
The videos will be shared on the social media channels owned by the influencer and their guests as well as ENEAP's and the Responsibility Alliance members' social media channels thereby reaching a wider audience. In addition, using the videos as inspiration, additional materials will be developed for point of sale, as well to address specific audiences such as stakeholders and the media.
By using modern and engaging content, it is hoped that young adults will take an interest in responsible consumption and feel inspired to become part of the initiative by sharing, liking and reacting to the content.
The selected influence to become the campaign Ambassador is Ilenia Williams. Ilena is a TV presenter, singer, journalist and YouTuber. She is a popular and socially sensitive influencer. She will post 6 videos on her YouTube channel, each on a specific alcohol related topic. Guests will be invited to discuss a topic on which thy are knowledgeable and can act as a role model for the viewers.
Guests:
Video topics
What do you know about alcohol?: An Introduction to the video series and a presentation of main key points, and information about alcohol consumption. Host: Ilenia Williams.
Alcohol & Underage Drinking: Guest Lefteris Petrounias will talk about alcohol and underage drinking and how alcohol can affect health and behaviour.
Alcohol and responsible sale of alcohol (including COVID-19 conditions): Guest Nikos Sourbatis will provide tips & advice for bars on how to supply and sell alcohol responsibly, as well as how to keep their customers safe. In addition, he will share advice on how to comply with the new COVID-19 rules.
Drinking & Driving: Guest Eleni Voulgaraki will inspire and encourage young people to adopt a healthy lifestyle and advise them to drink responsibly. She also will highlight the dangerous of drinking too much and encourage setting a good example by staying sober when driving.
Alcohol & Wellness: Guest Elmira Begati will share how alcohol affects the body in terms of performance, physical stamina, workout recovery, appearance and weight gain.
6. Myths & Facts about Alcohol: Ilenia will debunk the most common alcohol myths by providing the facts.
The campaign is expected to launch in January or February 2021 and will air 1 video per week.
Partners
Ilenia Williams, influencer (https://www.instagram.com/ileniawilliams/)
Results
Ilena Williams is popular with young people and has the potential to reach over 30,000 followers on her Instagram channel. She will post 6 YouTube videos.
Media outreach: Articles and interviews about the initiative will be hosted on online media when the campaign goes live. Pre and post campaign press releases will be sent to key media contacts. In addition, media alerts will be sent when a new video goes live.
Social media: Sponsored posts on Facebook and Instagram will be created for each new video.
Downloads
Photo gallery