Drink with your head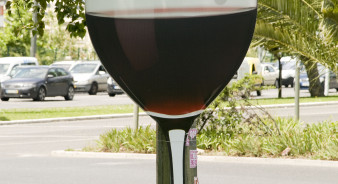 Beba com cabeca
Associação Nacional de Bebidas Espirituosas
Portugal
2008 > Ongoing
#AwarenessRaising
Objective
To promote responsible consumption of alcohol especially among the 18-40 age group.
To raise awareness of the alcohol unit as the best means to promote moderate and responsible consumption.
Description
Website containing responsible drinking information such as what a unit of alcohol is recommended guidelines on maximum consumption and a BAC (Blood Alcohol Content) calculator. In 2017, the website was revamped and two new functions were added: a calculator and a quizz to enable consumers to trace their consumption pattern.
It is promoted through posters on lamp posts, next to bus shelters, in squares or public fountains, in the press and commercial communication by supporting companies.
In December 2009 Express TV posted the campaign's promotional video on youtube.
Partners
Portuguese Youth Institute
Wine companies such as FINAGRA
Results
As of 1 June 2009 all ANEBE member companies display the logo and website address on all commercial communications. This resulted in an increase of visits to the website.
In 2017, the site had 19,435 unique visitors. This figure is lower than previous years because the site was down for 2.5 months for revamping. Visits for previous years are 44,943 (2016), 27,000 (2015) and 24,000 (2014).
Measurement & evaluation
Results of a study conducted in March 2009 (842 participants) shows that:
81.7% had been unaware of how much a unit of alcohol was before visiting the website.
Most consumers drank one or two drinks on a night out and understood the meaning of "responsible behaviour".
89.9% said that they drank because they enjoyed it.
70.5% said that they did not like to see people drunk whilst socialising.
62.6% stated that having a drink was not necessary to enjoy an evening out, whilst 25.9% thought that drinking was a part of normal social behaviour.
53% disagreed with the misconception that there is "good and bad kinds of alcohol".
Website
http://bebacomcabeca.pt/
Downloads
Photo gallery
Documents