Don't drink alcohol from illegal points of sales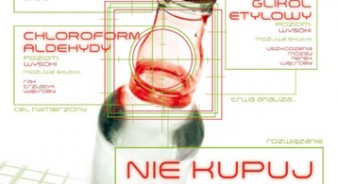 Nie pij alkoholu nieznanego pochodzenia
Polski Przemysł Spirytusowy
Poland
2012 > 2013
#AwarenessRaising
Objective
To raise awareness that alcohol is legal to buy only in designated points of sales
To promote a new strip stamp verification system (SIBA)
To educate society that legal alcohol is from legal producers with strip stamps
Description
The mini media campaign was conducted in October 2012. A flyer was published in the major daily newspapers to inform consumers on how to recognise legal alcohol which is easily identifiable with the new strip stamps verification system (SIBA). In addition posters were displayed around Poland, a pop-up was added to the drink responsibly website and a Facebook page was created.
The new system is based on the website where anyone can enter number, series and date of strip stamps production and check if it was produced by the Polish Security Printing Works or not. The website is available via mobile phone with internet access. After typing the above date will be released on the band pattern with instruction on what safeguards should be noted that certain of the original character.
Partners
Ministry of Finance
Customer Service
Polish Security Printing Works
Results
600,000 press ads were published and 16,000 posters were displayed in the Board of Customs Tax Offices, bazaars, markets, off licences and restaurants.
The Facebook page has been "liked" over 4,300 times (until 8 August 2013).
Measurement & evaluation
This initiative is the first one of a long series. Evaluation tests are planned when all activities are completed.
Downloads
Photo gallery
Documents